Spending time outdoors hunting with your friends can be an enjoyable and memorable experience. However, the first thing to remember is that hunting can be a dangerous activity, and accidents are serious business. So before you venture out to the tree stand or blind, remember these ten hunting safety basics to make sure you have a great — and safe — time.
1. First-Time Hunters: Don't Go Alone
If you are a first-time hunter, you might not have considered everything about hunting safety. You can't expect to learn everything on an online safety course. Hunting alone is not a good idea especially if you are inexperienced. Instead, go hunting with an experienced buddy or guide and rely on their knowledge to keep you safe while teaching you the hunting safety basics.
2. Visibility is Key
When hunting, it's imperative that you wear brightly colored equipment and clothing — usually blaze orange gear. Too many accidents happen when hunters mistake other hunters or hikers for animals. Always follow your state safety regulations and purchase a brightly colored vest and hat.
3. Make Sure You Are Hunting on Legal Land
It can be difficult to find hunting land that is not crowded. While it might be tempting to hunt on private land, you must be sure to ask the landowner's permission before hunting on their property. There are plenty of public hunting grounds owned by the city, state, and federal governments. Take the time to research a handful of potential locations. Additionally, keep track of when hunting seasons start and finish in your hunting area. Hunting season for most game is very specific. Failure to abide by these dates will result in heavy fines and even jail time.
4. Obtain the Necessary Permits and Licenses
Additionally, all hunters should take the time to obtain the proper licenses and permits before starting their hunting season. If a wildlife official approaches you, be cooperative and display your permits in a visible location. Their job is to enforce the law and keep hunters safe so that you can enjoy hunting as much as possible.
5. Carry Enough Survival Gear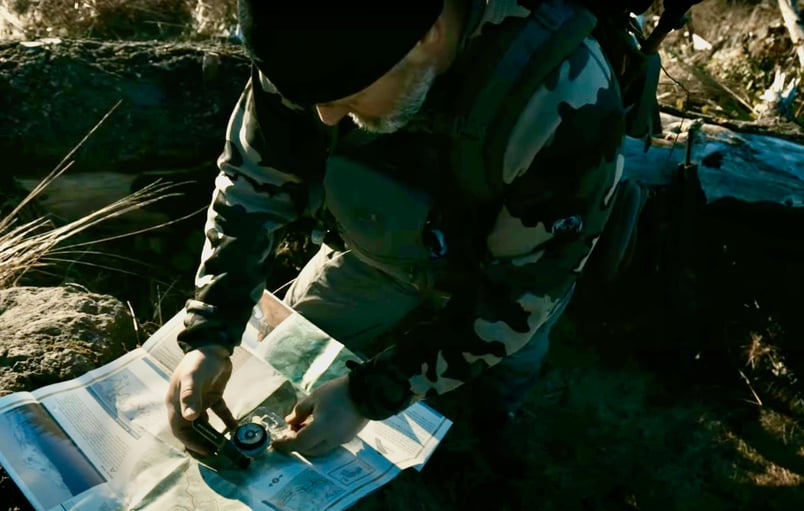 There are many risks to consider when hunting in the wilderness. Weather can change at any moment, or you can get lost or disoriented. While carrying a rucksack with survival gear might seem like a burden, you will appreciate having it if something goes wrong. Remember to take enough water, food, appropriate batteries, medications and shelter to survive in the woods. It is also wise to understand orienteering and how to use a compass & map or GPS device where service is available.
6. Use the Correct Ammo
Making a quick kill is the best way to bring down your prey. According to the NRA, terminal ballistics for hunting break down into five categories:
Small game
Varmint
Medium game
Large, heavy game
Dangerous game
You should always match your terminal ballistic specifications to the prey you are hunting.
7. Have the Proper Optic
It is important to clearly see your quarry to kill it as fast as possible. Choosing the correct optic for your rifle is an essential factor in hunting. There are several factors to consider when selecting a hunting rifle scope, including magnification, objective lens, length, reticle and focal plane.
8. Research Your Terrain
The terrain you hunt in will have an impact on your experience and chance of success. It is essential to research the type of terrain you will encounter on your hunting trip so you can wear the right gear and carry the best equipment for your environment.
9. Know the Laws of Baiting
Baiting is a controversial subject in hunting circles — it is illegal in 22 U.S. states and three Canadian provinces. A lot of hunters believe baiting to be both unfair and unethical. However, like anything else, there are two sides to an argument. Wildlife officials may encourage baiting for management purposes.
10. Choose the Right Weapon
Last but not least, choosing the right weapon for your hunt is crucial. If using a blind, a longer rifle may be suitable. However, if you'd rather be on the move, you may opt for a lighter, compact and well-balanced weapon. No matter your firearm preferences, KelTec has got you covered for your next hunt. As the nation's #1 firearm manufacturer, KelTec delivers impeccable quality and performance every time. Learn more about KelTec's wide range of firearms by visiting www.keltecweapons.com today.