Thinking of buying your first concealed carry pistol? Read this first.
Concealed carry is a right that millions of Americans have depended upon to protect themselves for decades. Since KelTec introduced the P11 in 1995, concealed carry pistols have become one of the most popular firearms on the market today. Reasons to carry a concealed firearm may vary from person to person, but what shouldn't is the comfort, familiarity, and ability to use this self-defense tool when it's needed. Here are some things you should know about concealed carry before you buy your first concealed carry firearm.
History of Concealed Carry
It wasn't always legal to carry a concealed firearm in the United States. In 1987 our home state of Florida became the first state to provide "shall issue" concealed carry permits which encouraged the nationwide adoption of "shall issue" jurisdictions and changed public perception of RTC laws. "Shall issue" jurisdictions require a license to carry a concealed firearm, and meeting the criteria to carry a concealed firearm in these states is often simply passing the standard background check needed to complete a firearm purchase.
Before KelTec innovated the P11 in 1995, concealed carry weapons were commonly revolvers and heavy, steel frame semi-automatics. These guns were bulky and carried a relatively small amount of ammunition. When the polymer P11 hit the market, its lightweight design, 10+1 capacity magazines, and superior concealability changed the game. Concealed carry firearms became accessible to qualified Americans and millions flocked to their gun dealers to purchase the personal defense tools they hoped to never have to use.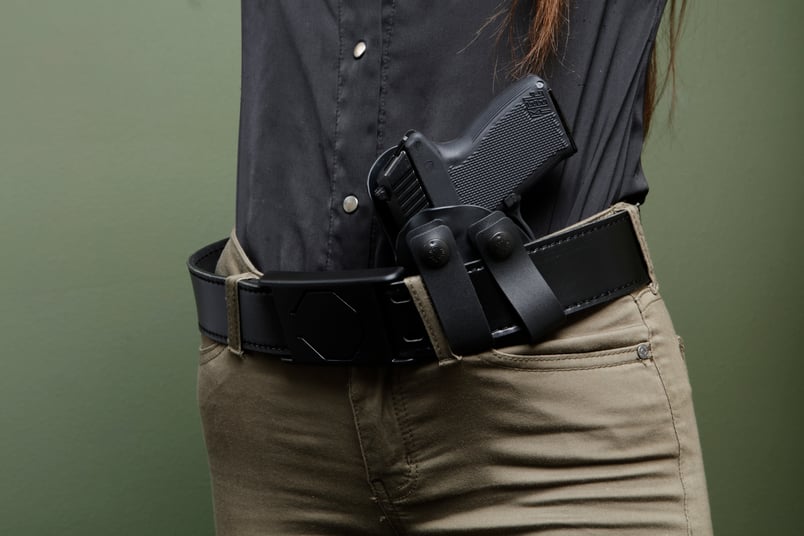 Being able to defend yourself in deadly situations is a human right. And, with lightweight, compact firearms like the KelTec P3AT, P32, and PF9 Americans have more options than ever.
Why Concealed Carry
As of 2018, more than 17 million concealed carry permits have been issued in the United States. There are just as many reasons why a qualified citizen would want to obtain their concealed carry permit. The number 1 reason, it's the law in most states. If you intend to carry a concealed weapon, you must have a permit for it. Check out your state's concealed carry laws to ensure you're qualified to conceal carry a firearm.
The world is not a safe place. Protecting yourself from fatal violence is a reality that many people, unfortunately face. Carrying a concealed weapon and being comfortable using this tool enables people to prepare themselves for the worst case scenario and protect themselves, their families, and their homes. No matter what motivates your need for a concealed carry permit, you'll want to make sure you choose the right firearm for the job.
Finding the Right Concealed Firearm for You
You can effectively conceal carry a full-sized pistol, however the bulk and weight of these firearms isn't ideal as you go about your day. Concealed carry pistols were designed to be lightweight, no-frills, accurate at close range and simple tools to stop deadly threats. When looking for a concealed carry firearm, it's important to understand how it will potentially impact your daily life, your attire choices and where you can comfortably conceal your pistol while maintaining retention and efficiency.