The KelTec RDB redefines modern bullpup rifles. The trigger and balance built into this design are unlike any other bullpup to come before it. The RDB is also entirely ambidextrous because of its downward-ejection, dual-lever 45 degree throw safety, intuitive centerline magazine catch, and folding operating handle that's reversible. It delivers 5.56/.223 ballistics in a compact package suited for just about any enthusiast. Probably the most noted feature of the RDB series of rifles is the adjustable gas system. It allows the user to tailor gas pressure for a particular ammunition or when running a suppressor for maximum reliability and minimum recoil.
If the RDB is on your wish list or you're already part of the family, review the available accessories below to potentially get the most out of your RDB experience. Choosing the right add-ons can make a positive difference in how you utilize the RDB and the practical enjoyment that you can get out of it. At KelTec, we want to make sure our customers are well-informed about all the accessories they have to choose from. We've put together a list of the best of the best to try out with your RDB.
Accessories You Need for Your Gun
Here are a handful of suggested accessories we believe are key to get the most out of the RDB.
Sling Kit and Mount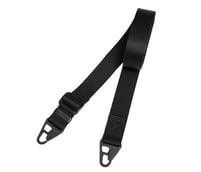 This sling kit is a simple two point or single point system that is only compatible with our RDB17". The Magpul QD sling mount, also offered separately, gives the ability to use aftermarket slings on the RDB Defender such as the Magpul MS3 Gen 2 in a two-point configuration. The RDB Hunter and RDB Survival come with a compatible sling right out of the box.
Optic Mount
If your particular optic didn't come with a mount, no worries… here are a few companies we recommend for optic mounting solutions that are robust, functional and won't break your budget.
Having a quality optic and mount on your RDB17, RDB Defender, RDB Hunter or RDB Survival will ensure you stay on target and get the most accuracy out of your rifle.
Some Extras
Well, we call them extras, however having several spare magazines is more of a must. Some other items to consider are barrel treatments such as muzzle brakes, suppressors, and compensators to better suit your shooting discipline.
Optional Accessories We Think You'll Want
Of course, you don't only want to get accessories you need - what's the fun in that? We've compiled a list of some extra accessories. They're not vital to the operation of the firearm, but you will absolutely want to have them on hand. These items include the following: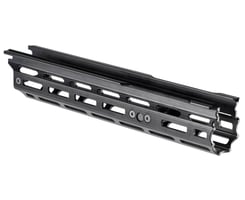 M-LOK Aluminum Forend
This is a relatively new piece of equipment, and one that we love here at KelTec. The aluminum extrusion is manufactured to the highest standards and allows use of any M-LOK pattern accessory, such as picatinny rail sections, direct mount foregrips, and tactical light mounts. This replacement handguard is easy to install and offers the modularity you accessory lovers crave.
RDB Magwell
RDB Magwells enhance the speed at which you perform a tactical or emergency reload.These nice enhancements are compatible with the RDB17 and RDB Defender and are highly recommended for the competition shooter and tactician alike.
Find Your Perfect RDB Rifle at KelTec
KelTec is one of the nation's leading firearm manufacturers, and we are proud to offer high-quality and innovative firearms to keep our customers protected. As a leading manufacturer of rifles, handguns, shotguns and more, we're proud to employ over 300 skilled Americans who are working hard to create incredible firearms that our engineers dream up every day. Visit our website today or call (321) 631-0068 to learn more about how our expert team can help you find the perfect firearm. We look forward to hearing from you!