Originating as a European platform, the bullpup has failed to take off due to some of its critical flaws — until now. KelTec has reinvented the bullpup to retain everything people love about a battle rifle and improve upon their shortcomings.
In 2007, The RFB was the newest in bullpup technology. Featuring forward ejection, left and right side safety levers, a center mag release, left and right side bolt stop/release and quick-switch charging handle makes this rifle completely ambidextrous. The RFB reinvented the name of bullpup rifles. It's not just a compact 7.62x51 power tool, it can be used in any capacity where smaller size and improved modularity are factors.
The Bullpup of the Past
Bullpups have long been beloved as a battle weapon. They are known for their maneuverability, hidden barrel length and are characterized by the action being located behind the trigger. They have typically been a platform only popular among collectors or those issued a combat rifle across Europe.
Because bullpups of the past were not known for their accuracy due to their terrible triggers and barrel design, they didn't have a reputation for being a very usable weapon. As a result, most people opted for a more traditional rifle platform or pistol when it came to protection and even recreation. KelTec has worked to address these perceptions, as well as previous issues with the platform to build a better bullpup.
A Battle Rifle With More Utility
As weapons technology has progressed, battle rifles have become more popular and nothing confirms that fact more than the modern bullpup rifles on the market. A factor worth mentioning that has prevented bullpups from becoming household names is the ejection system. With the typical platform, side ejection made it difficult to impossible for left-handed shooters to enjoy the rifle.
Even today, most bullpups have not advanced to accommodate any shooter, without a stout associated conversion cost for a better trigger or reversed ejection. As a result, left-handed shooters have only had the option of purchasing expensive kits in order to enjoy their bullpup rifle. However, Keltec sought to reinvent the bullpup and increase its utility and accuracy while making it accessible to everyone… right out of the box.
Back to the Future With RFB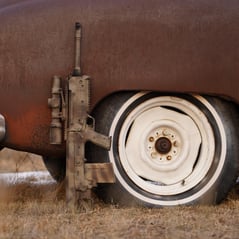 With the RFB, KelTec redeveloped the bullpup platform to improve trigger function and accuracy. Merging the old reliable battle stability of the bullpup with innovative components, the RFB is a heavy-duty battle rifle of the future.
Featuring forward ejection, bullpup users no longer need to worry about flying brass. Compact, powerful and balanced, the RBF is a rugged 7.62 /.308 rifle with an 18.5" barrel. KelTec's RFB boasts a crisp 5lb trigger that has a clean break, a vast improvement to bullpups of the past. The adjustable gas system also enables users to maintain reliability while curbing recoil.
The RFB Puts the Bullpup Back on the Map
No longer just a battle rifle, nor at the bottom of the list, the RFB is the perfect rifle for hunting, sporting or personal defense. There is an assortment of benefits this bullpup provides. You get plenty of barrel length and power in a very compact package, a well-balanced 8lbs of durability and all the innovative improvements KelTec is known for.
When it comes to hunting, the RFB is compact and versatile enough to easily maneuver through the woods, thick brush or scaling your favorite tree stand. It was created to change the conversation surrounding power, reliability and accuracy. And for those looking to increase their shot velocity, the RFB Hunter features a 24 inch barrel in a short 32.5 inch overall length.
Your New Favorite Bullpup
If you are looking for the perfect semi-auto rifle for sporting and hunting or looking for added protection to your property, the RFB packs the perfect punch. The RFB and RFB Hunter are great options for any person looking for compact power.
KelTec provides high-quality firearms, ammunition and accessories that every gun owner needs, with a reliable name. For more information, go to our website or give us a call today at (321) 631-0068.