We've always been a company focused on providing our customers the most innovative and high-quality firearms. We've taken this guiding philosophy and applied it to our website.
A Look Into the New Website
On our new site, you'll notice a sleek, fresh design and rapid-fire page loads. We wanted this site to be intuitive to interact with. By organizing parts and accessories by firearm, we've made searching for replacements and upgrades easier than ever before. We've got some pretty sweet tech on the backend of this website too, which means that your searches will be served lighting fast on both desktop and mobile devices.
Support When You Need It
Finding information and support for your favorite KelTec firearms has been streamlined in this new website as well. Our Support Center is full of the information you need to know to operate and maintain your KelTec firearm. From firearm manuals to "How-To" articles and videos, we've done our best to get you the information you need to feel confident with your KelTec firearm and get out on the range. Can't find an answer? File a support ticket and our customer service team will get back to you with your desired info as soon as humanly possible.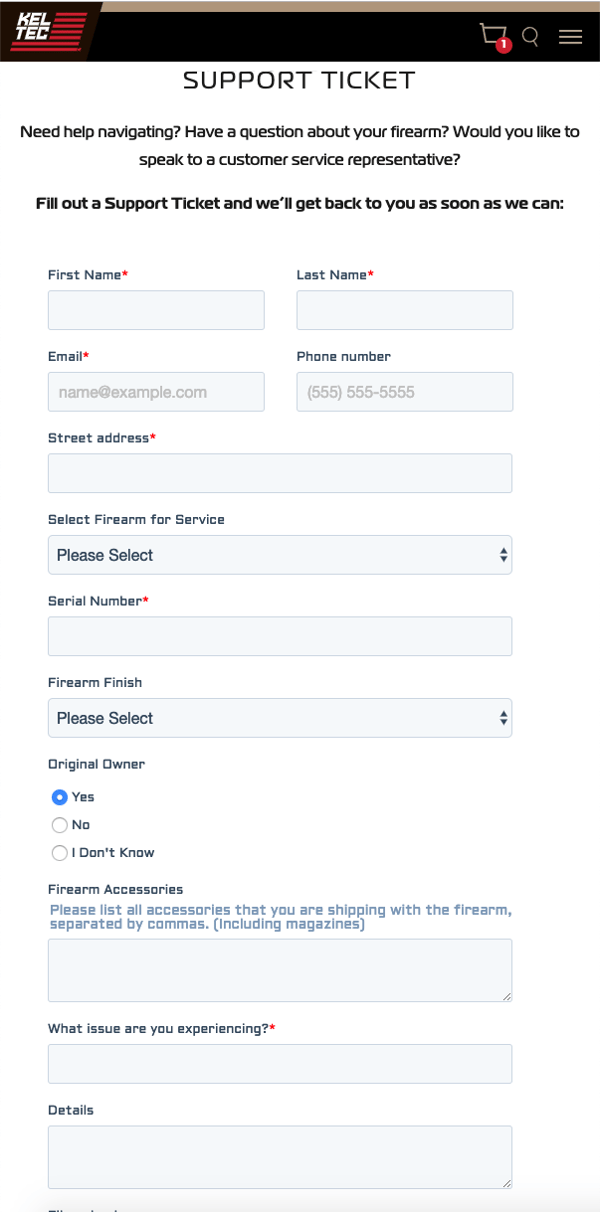 We want to make your experience on our website as fluid and easy as possible. To that end, go ahead and navigate the site and let us know what you think. When you're ready to research KelTec Firearms and purchase parts and accessories, the site is up and ready for you.